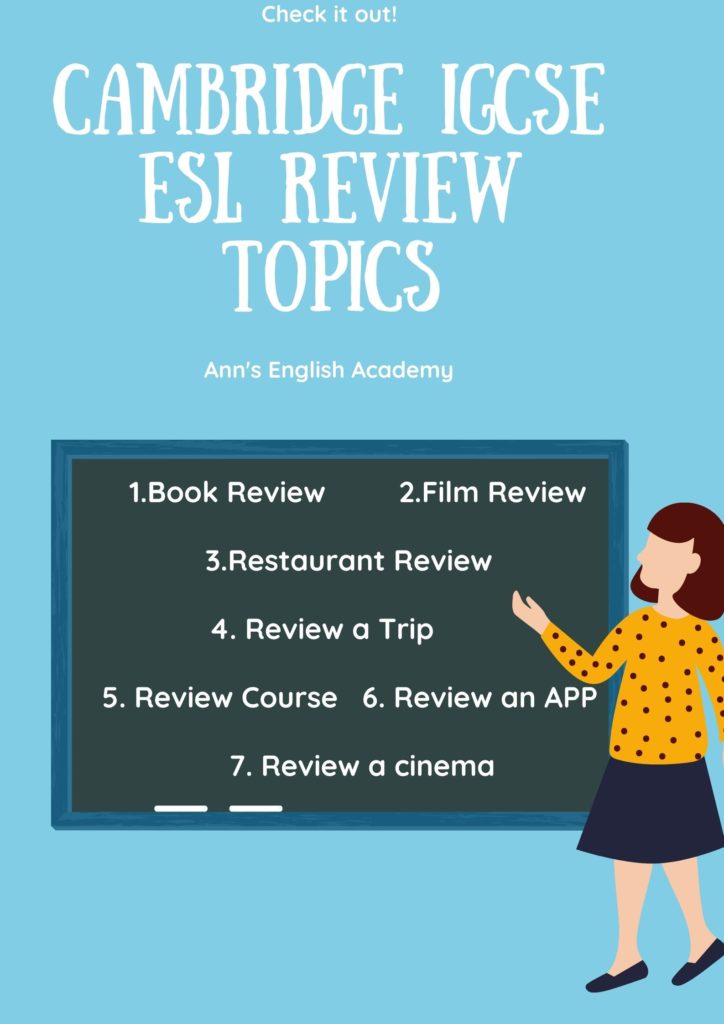 How to write a review in Cambridge IGCSE English as a Second Language exam?
This article focuses on the alternative question of Exam exercise 6.
Types of questions questions
1.Book Review 2. Film Review 3. Restaurant Review 4. Trip Review 5. Review a Course 6. Review an App 7. Review a cinema
What is a review?
Short description of something like a film, book, restaurant or an event or a course. A general idea of the above topics is analysed. It also provides with opinions, comments or recommendations.
More details please visit our bloghttps://annsenglishacademy.com/blogs/