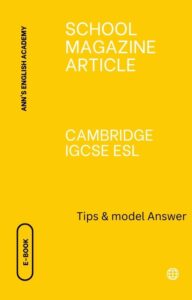 School Magazine Article for Cambridge IGCSE ESL Students
                     ANIMALS ARE BORN FREE!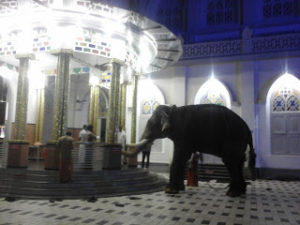 Do you think it is high time that we save wild animals? Have you ever thought about having a zoo in our town? Nowadays a significant number of naturalists have been campaigning against zoos, arguing that it is cruel to keep wild animals in cages, away from their natural environment. However, like many other teenagers, I believe that zoos have a positive role to play, but some staunch critics are not convinced about it.
First of all, many species of animal are in danger of extinction because their natural habitat is disappearing, due to deforestation. Some like elephants are hunted for their ivory and tigers for their skins. Therefore, if animals kept in captivity they can breed in safety, which will prevent the species from dying out.
Another reason for keeping animals in captivity is that it gives many of us a chance to see animals from all around the world without having to travel. A trip to the zoo is an example way to spend a day out because we can enjoy ourselves and learn about animals at the same time.
On the other hand, a large number of animal lovers argue that it is cruel to keep animals in cages. It is my strident contention that animals are protected in the zoo from extinction.
To sum up, it is my strong contention that zoos should not be closed down because they are beneficial both to humans and to animals. It would be better if the government started building zoos in our country as it is high time to do so. You do not want to see some animals like tigers become extinct, do you?
Writing skills practices: School Magazine article
Tips for writing articles
Use formal language in the article.
Express your opinion and support with reasons and examples
Have a catchy title.
Ask questions to the readers.
Now it is your turn!
Read the article again, and rewrite the article to improve your writing skills:-
Q.Your school magazine is inviting you to write an article for the school magazine expressing your opinion about animal conservation in your country.
The article should be between 150 and 200 words long. You will receive up to 10 marks for the content of your article, and up to 9 marks for the style and accuracy of your language.
[Total Marks 19]